Learn how to create a website that makes money 24 hours a day. 7 days a week.
Subscribe to my mailing list and get instant access to my newsletter where I share the tactics, tools and actions I use to build profitable online businesses for me and my clients.
You will learn:
Building an online business should take weeks.
Not months or years.

Learn how to manage your website as an startup
Not sure how to create side income?
Depending on just one source of income is a dangerous bet.
Also, you don't have to leave your job to create extra income.

Focus on creating income sources where you don't trade time for money. The best way to do it is to offer/recommend products or services on your website.
You will earn money 24/7.
I will teach you how.
My website is live. Now what?
Publishing your website is just the beginning.
Driving traffic is the real challenge.

Learn how to get traffic to your site and convert that traffic into paying customers.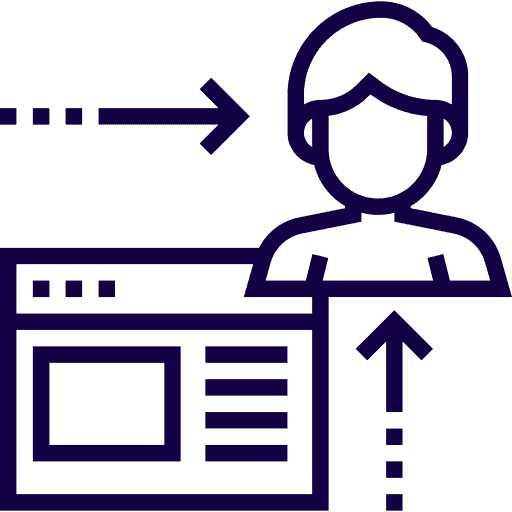 OK. How do I drive traffic to my website?
There are 3 ways to get traffic to a website: Paid advertising, social media and search engines. If you have money and time, do all 3.

If not, focus on organic traffic. It's the most cost effective way to bring clients and visitors to your website.
These are the 5 steps you must take to build your online business.
Buy your domain name and hosting
Having a self hosted website using your own domain name is the first step and the foundation of your online presence. You should not continue if you don't have your own domain and hosting.
The best part?
You can get both domain and hosting from $2.95 bucks per month.
Really. That's all you need to invest to get started.
I use and recommend Bluehost
(where this website is hosted) for anyone getting started.
Click this link
or the button below to
get a 63% off discount
plus a
FREE domain
name for the first 12 months.
If you want to know more about how to buy your domain name read
this article
.
I recommend hiring an expert
(like me)
to build your website.
Time is a limited resource. You don't need to know how to build a website.
You need to know how to make money with it.
Your goal is to make money.
No traffic = No money.
So, how do you drive traffic to a website?
Let me summarize years of researching and implementing SEO strategies in one sentence:
High quality content and high quality backlinks.

Subscribing to my newsletter (and my blog) you will find all the info you need to generate traffic to your website.
Monetize your website visitors
The fastest way to monetize your website is by selling services (like I do).

But there are different ways (and more profitable) to monetize a website.

Focus on generating passive income and you should start with:
Subscribe to my newsletter and learn how to start your online business
Subscribe to my newsletter where I teach you how to build an online business in 30 days.
You will learn:
Follow my 5-step plan and
start a profitable online business TODAY.
Learn
how to make money

online.
If you are a solopreneur this is for you.
If you own a SMB, this is for you.
If you are a lawyer, a musician, any skill you may have, THIS IS FOR YOU.

Having a website that makes money 24/7 is the best option to supercharge your income.

I will teach you, step by step, how to start and grow a business that never sleeps.
I can sum up all you have to do to succeed in 2 sentences:
1. Treat your website like a startup
Your job is not to code a website.
Your job is not to learn WordPress.
Your job is to drive traffic and monetize it.
I've seen dozens of entrepreneurs trying to build their website themselves.
Most of them fail.
And then, they quit.
BIG MISTAKE.
Hire an expert or even better, hire a web development company.
It may seem like a big investment at the beginning, but if you do it yourself, it will take you 3 times longer, you will never be satisfied and it will distract you from what's truly important: Drive traffic.
Creating high quality, SEO optimized content targeting a specific niche should be your priority the first 6 months.
You are a CEO, not a developer.
Your website is your startup.
Treat it as such.
2. Don't create a "brochure website"
A lot of times (I've made that mistake myself) entrepreneurs think that the job is done when they publish their website.
"Who we are, Services, Contact us".
There. Done.
And they pay $2.000, $5.000, sometimes $10.000 or more.
And then they think they overpaid.
And they would be right.
Taking your website live is only the first step.
What do you do when you are handed a brochure?
You take a look at it and you throw it away.
It happens the same thing with a website.
If you don't create valuable content for your visitors, nobody will visit your site.
The real challenge is to drive traffic to your online business.
I'm here to help you create a website that is a money printing machine.
This website is an example of that.
Join a community of hustlers and entrepreneurs on learning the tactics, tools and actions you need to take in order to create your online business.
Quítate las telarañas, genera tráfico a tu sitio y conviértelo en el principal canal de ventas de tu empresa.